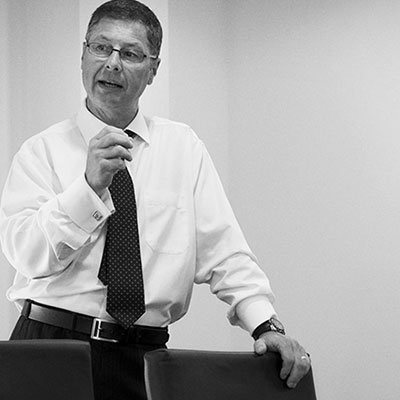 After 25 years combined experience in the Retail, Marketing, People and Product Development and Business Consultancy sectors, Neale has developed a specialist set of skills which he felt he wanted to reinvest into developing other business professionals. Through his extensive Senior Management experience and exposure to several industry leaders he has equipped himself with the skills and tools to identify and resolve people and business challenges. Neale has built his reputation into as one of Scotland's leading Business Coaching, HR and Sales Consultancies. He thrives on helping businesses succeed and he continues to develop and grow his range of specialist services, based around the needs of his expanding client list.
In recognition of his outstanding contribution to his portfolio of clients, which in turn led his own business to success, Neale has received the following awards;
*Scotland's Entrepreneur of the Year 2008/09 awarded by the British Chamber of Commerce and industry (BCC) and
*Finalist for Sales Professional of the Year for the British Excellence in Sales and Marketing Award 2006/07 (BESMA)
He is also committed to nuturing and supporting the talent of the future and has done extensive work with youngsters to help them prepare for the start of their working careers. As such, has been the Business Advisor/Mentor for Young Enterprise, Scotland and sat for 3 years on the Ayrshire board as deputy chair.
Neale strongly believes in a simple and direct approach to the challenge. He passionately believes that Leaders are not born. They are made – you just need the right Attitude. One of Neale's favourite quotes is, "Focus on the critical few, not the insignificant many". You have to admit, it makes a lot of sense.